Spotlight on our upcoming 'Conquests of Love' and Q&A with soprano Natasha Day
On Saturday, 3 August 2019, DEBUT comes to the Lamberhurst Music Festival. We are really excited about performing a new opera, Conquests of Love, which features highlights from Carmen to La bohème, Don Giovanni to Die Fledermaus. Ahead of this weekend's performance, we caught up with soprano Natasha Day about Conquests of Love, which she has written and produced.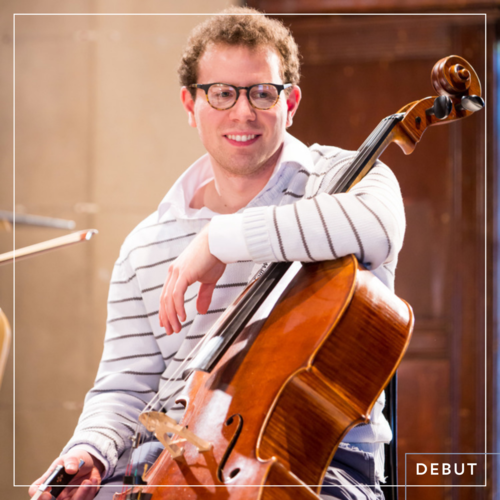 Natasha, thanks so much for talking us through this new work! Can you tell us a little more about the idea, and which came first – the new narrative or the musical extracts?
I wanted to weave together excerpts from operas to create a story of their own, and choosing fun moments from opera plots – like a masked ball or two couples accidentally swapping partners – seemed to shape this outlandish story. It seemed to follow Mozart's Così fan tutte, with some twists and turns. The selected pieces of music all had to tie in with the themes, but it was interesting to take repertoire out of context from its original opera and allow the text to make it suitable for the new production.
You have a great cast for the production – two couples (soprano and tenor, mezzo and baritone) – and we follow their individual and overlapping stories throughout the evening. All importantly, you also have a stellar ensemble of musicians who underpin the opera.
The inclusion of our wonderful instrumental trio has added so much energy to the show – the piano, cello and clarinet contribute an exciting texture to the sound... We're just so lucky to have this team of fabulous musicians – I think we bounce off each other beautifully and we have a lot of fun.
You've already performed this new opera around the UK, but this it the first time you will be performing at Lamberhurst Music Festival. We're lucky enough to present the opera in the grounds of the stunning Bayham Old Abbey. Are you looking forward to this?
What a venue... It's just stunning, isn't it? We've actually never done an outdoor Conquests show before so this will certainly be an interesting challenge! I'm really excited about it - I think the show will look beautiful against the backdrop of the ruins. The whole event is such a great idea and it's been a pleasure working with Lamberhurst Music Festival… I really hope they enjoy the production and that a wonderful evening is had by everyone.
Don't miss out
As the sun sets behind the stunning abbey, join us for a memorable night of music, drama and entertainment. Hearts will be broken, revenge will be sought, and ultimately, choices have to be made!

Saturday 3 August, 5:30pm
Tickets £30 & kids go free!